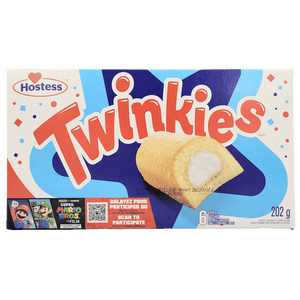 Hostess
Twinkies 6 cakes, 202g
Regular price
€3.95
€0.00
Unit price
per
Tax included.
Twinkies, cakes, 6-pack, 202g
Best before: October 1st, 2023
Indulge in the iconic delight of Twinkies – a golden sponge cake filled with creamy, sweet goodness that has been satisfying cravings for generations. Whether enjoyed as a quick snack or a comforting dessert, Twinkies are a timeless classic that promises a moment of pure, satisfying bliss.
---